This month's POISE class will focus on the Process Enneagram and it's use as a Daily Organizer.
The Process Enneagram is a map for process that allows an individual, couple, group or collective to self organize in a way that is empowering for all involved. Note: this process does not use the Enneagram Types, rather it is based on the "Ancient Enneagram" which is a container for organizing chaos.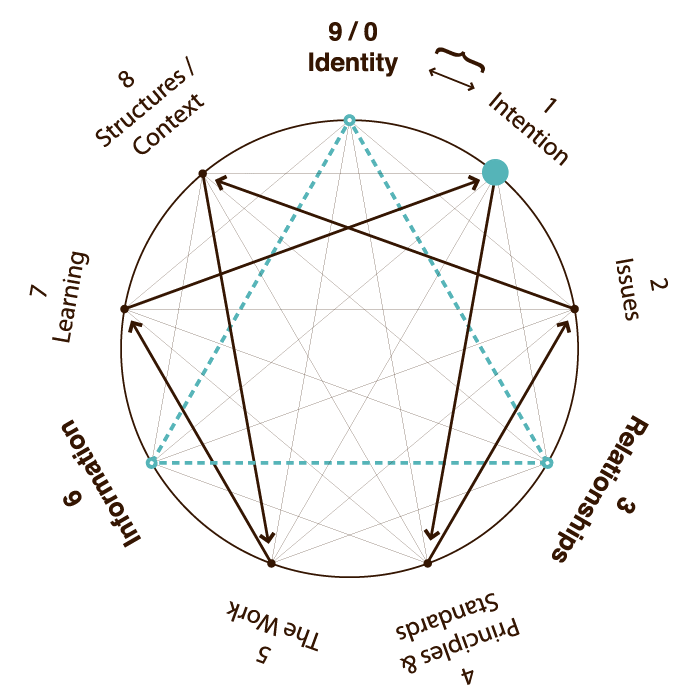 I will demonstrate the Process Enneagram as a way to check in with yourself, recognize your intentions for the day, align with your values and significant people, sight the issues and the solutions, specify the next actions, the information that needs to be shared and the lessons that may been learned.
Saturday September 16th 3pm
This process was developed by Richard Knowles and presented in a book called "The Leadership Dance". There are examples in the book of how the Process Enneagram was used to resurrect countless organizations. I have found it very helpful in organizing myself, my projects and my relationships.
PLEASE RSVP IF YOU`LL BE ATTENDING
christophermacor@gmail.com
Christopher